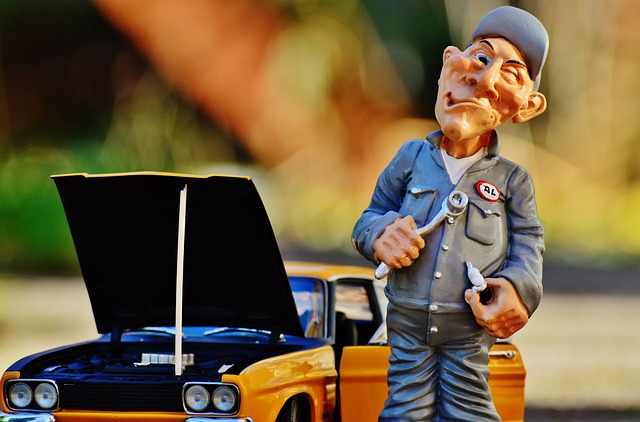 Vehicle Repair Shops needing Mobile Apps
We reside in an era wherein all the information that we will ever need might be accessed through devices that occupy our pockets. If someone from the 90's would see how easily we check emails, access the internet, watch videos, take pictures, play fun games, create documents, call several people, read newspapers and magazines, pay bills and groceries, navigate through unfamiliar countries, etc. using these handy devices, they would think that they are watching a ultra-futuristic sci-fi movie movie– that's how fast mobile technology has evolved.
Along with the seemingly unstoppable improvements in smartphones and tablets, marketers have also found clever ways to use this so-called 'mobile boom' to the advantage of local businesses. Mobile marketing for auto garages, dentists, bar owners, personal injury lawyers, has evolved in ways that allow them to reach out with mobile device users who want to find local products and services.
Let's take car repair shops as an example. ?
1. Finding Leads
A local garage can find new leads by putting up posters and handing out flyers. This method is tested and sufficiently proven, it relies mainly on getting your name known. But after that customer's brief encounter with your poster, chances are you'll be forgotten. With a mobile marketing campaign integrated into these print advertisements, you can offer mobile coupons that passers-by can use for their future car repairs. In exchange, they sign up for your SMS listing where you can create consistent communication of offers such as new products or discounts. With this, you will have a direct line to your customers anywhere, anytime.
A Premium Mobile Website can also be a good way to gain leads. When a person's car suddenly breaks down in the middle of the road, he will Google for "auto garages nearby" and if you have done your SEO, chances are you'll be on top of the list and have gained a new customer.
2. Keeping Appointments
One big issue with auto garages is following-up on scheduled appointments. A lot of money is lost if they don't remind their customers that an oil-change, tire check or an engine inspection is due. This can be remedied by an SMS platform that offers appointment scheduling and reminders. All you need to do is input the information of the customer and a few days before the appointment, an SMS will be automatically delivered to their mobile device.
3. Keeping Old Customers Happy
Mobile marketing for auto garages can also help you reach your old customers easily and automatically. Will John– your customer for 5 years– is celebrating his birthday next week. You can schedule an SMS that he will automatically receive on his birthday giving him a 25% discount on his next visit. You can also send a discount voucher to customers who haven't visited for a long time now to encourage them to come back.
4. Rewarding loyal customers
Who doesn't like a discount or coupon just for being a returning customer? With a mobile wallet loyalty program, you can send customers coupons, discounts, or reminders that their car might need service soon. And imagine having a current customer walk by your location and a message is sent directly to their smartphone enticing customers to visit you auto garage.
Mobile marketing can offer a lot more to local garage owners. If you're worried that the price tag will be expensive given the great features offered, you'll be relieved to know that prices are surprisingly reasonable when compared to traditional advertising costs. For as little as $3,000 you can have a full featured mobile app to use in your local market.